Prof. Juyan

g Weng |
Brain-Mind Institute and GENISAMA
Title:
The First Conscious Learning Algorithm Avoids "Deep Learning" Misconduct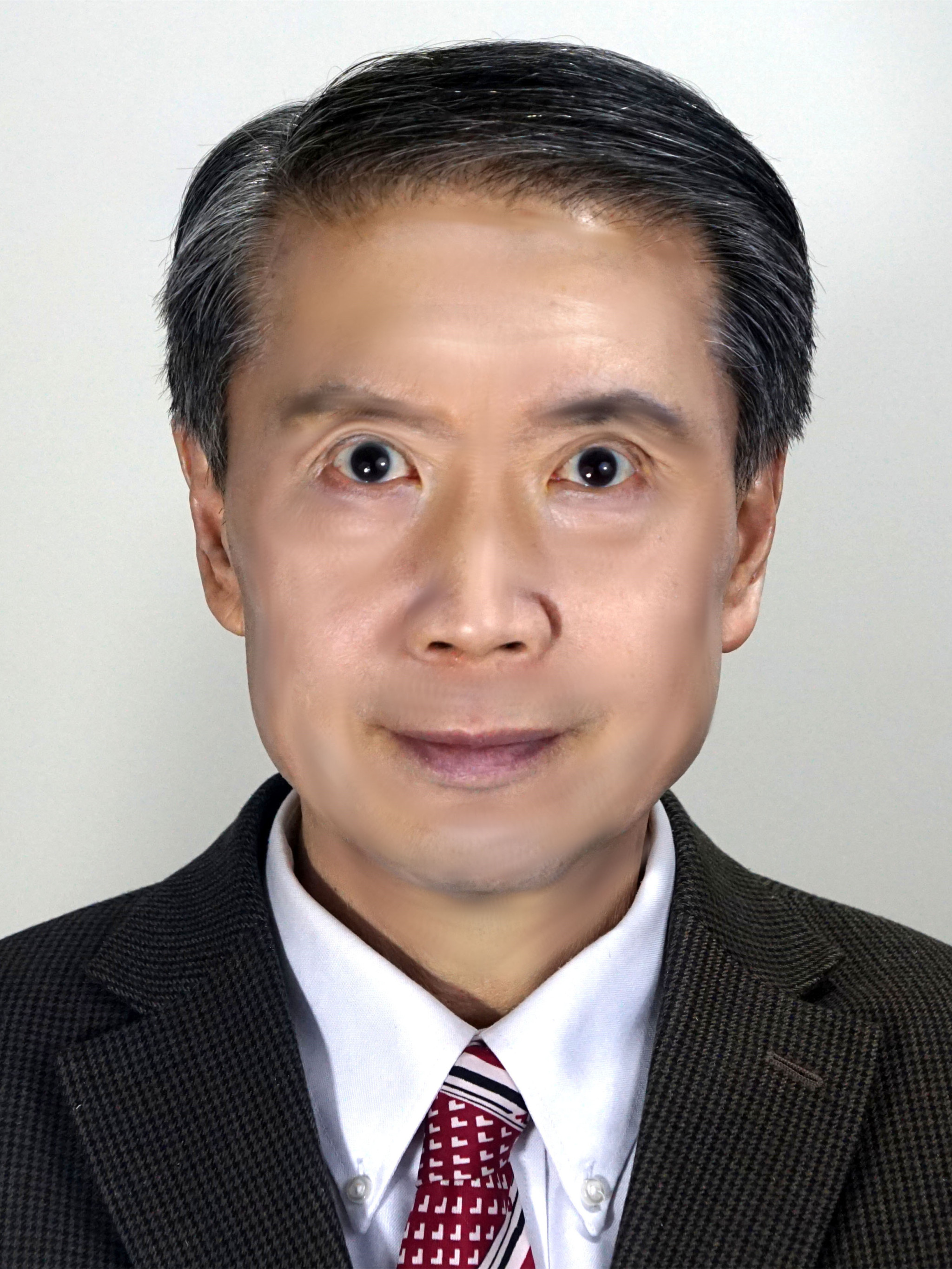 Prof. Juyang Weng received the BS degree from Fudan University, in 1982, M. Sc. and PhD degrees from the University of Illinois at Urbana-Champaign, in 1985 and 1989, respectively, all in computer science. He is a former faculty member of Department of Computer Science and Engineering, faculty member of the Cognitive Science Program, and faculty member of the Neuroscience Program at Michigan State University, East Lansing. He was a visiting professor at the Computer Science School of Fudan University, Nov. 2003 - March 2014, and did sabbatical research at MIT, at Media Lab Fall 1999 – Spring 2000; and at Department of Brain and Cognitive Science Fall 2006-Spring 2007 and taught BCS9.915/EECS6.887 Computational Cognitive and Neural Development during Spring 2007. Since the work of Cresceptron (ICCV 1993) the first deep learning neural networks for 3D world without post-selection misconduct, he expanded his research interests in biologically inspired systems to developmental learning, including perception, cognition, behaviors, motivation, machine thinking, and conscious learning models. He has published over 300 research articles on related subjects, including task muddiness, intelligence metrics, brain-mind architectures, emergent Turing machines, autonomous programing for general purposes (APFGP), Post-Selection flaws in "deep learning", vision, audition, touch, attention, detection, recognition, autonomous navigation, and natural language understanding. He published with T. S. Huang and N. Ahuja a research monograph titled Motion and Structure from Image Sequences. He authored a book titled Natural and Artificial Intelligence: Computational Introduction to Computational Brain-Mind. Dr. Weng is an Editor-in-Chief of the International Journal of Humanoid Robotics, the Editor-in-Chief of the Brain-Mind Magazine, and an associate editor of the IEEE Transactions on Autonomous Mental Development (now Cognitive and Developmental Systems). With others' support, he initiated the series of International Conference on Development and Learning (ICDL), the IEEE Transactions on Autonomous Mental Development, the Brain-Mind Institute, and the startup GENISAMA LLC. He was an associate editor of the IEEE Transactions on Pattern Recognition and Machine Intelligence and the IEEE Transactions on Image Processing.
Title:
The First Conscious Learning Algorithm Avoids "Deep Learning" Misconduct
From a fruit fly to a human, with many animal species in between, do they share a set of biological mechanisms to regulate the lifelong development of the brains? We have seen very impressive advances in understanding the principles of neuroscience. However, what is still missing is a holistic algorithm that is both broad and deep. By broad, we mean it approximates such mechanisms across a range of species. By deep, we mean that it specifies sufficient details so that the algorithm can be biologically and computationally verified and possibly corrected across a deep hierarchy of scales, from neurotransmitters, to cells, to brain patterns, to behaviors, to intelligence, to consciousness across the time span of a life. This talk outlines such a conscious learning algorithm, the first in the category as far as the presenter is aware of, called Developmental Network 3 (DN-3). All its predecessors, Cresceptron, IHDR, DN-1 and DN-2 were not capable of conscious learning till DN-3. A major extension from DN-2 to DN-3 is that the model starts from a single cell inside the skull so that brain patterning is fully automatic in a coarse to fine way. This biological model has been supported by computational experiments with real sensory data for vision, audition, natural languages, and planning, to be presented during the talk. This first ever algorithm for conscious learning is free from "deep learning" misconduct, including ChatGPT.
Prof. Zhiwu Li | Xidian
University
Title: Modeling and Control of Discrete Event Systems: Automata and Petri Nets Perspectives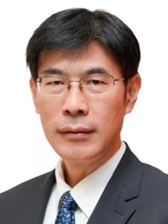 Zhiwu Li received the B.S., M.S., and Ph.D. degrees all from Xidian University, Xi'an, China, in 1989, 1992, and 1995, respectively. His research interests include supervisory control of discrete event systems and Petri net theory & application. Dr. Li held visiting professor positions at the University of Toronto, Technion, Martin-Luther University at Halle (supported by Alexander von Humboldt Foundation), University of Cagliari, Politecnico di Bari, Conservatoire National des Arts et Métiers, King Saud University, and Meliksah University. He has published three monographs in Springer (2009; 2023) and CRC Press (2013). He has 200+ publications in IEEE Transactions and Automatica. His research was cited by leading business giants IBM, HP, ABB, Volvo, GE, GM, Mitsubishi, and Huawei. He is a Fellow of IEEE (2016) and was selected as Thomson Reuters Highly Cited Researchers in the category of Engineering from 2014-2018.
Title:
Modeling and Control of Discrete Event Systems: Automata and Petri Nets Perspectives
The extensive applications of information technology provide spurs to the blooming of highly automated and computer-integrated systems that increasingly play an essential role in the development of the human society, leading to the deployment of discrete event systems that are thought of as a mathematical or methodological abstract of many contemporary technological systems such as intelligent urban traffic systems, automated flexible manufacturing systems, computer networks, communication protocols, logistic systems, monitoring and control of large buildings, distributed databases, and concurrent software systems. The purpose of this talk is to briefly introduce ideas of the modeling and control of discrete event systems in automaton and Petri net perspectives. Supervisory control theory based on formal languages and finite state machines is first reviewed and a Petri net approach is then recalled. Their comparison is demonstrated through a toy example from manufacturing.
Prof. Guangjie Han | Hohai
University
Title: Multi-Dimensional Dynamic Trust Management Mechanism in Underwater Acoustic Sensor Networks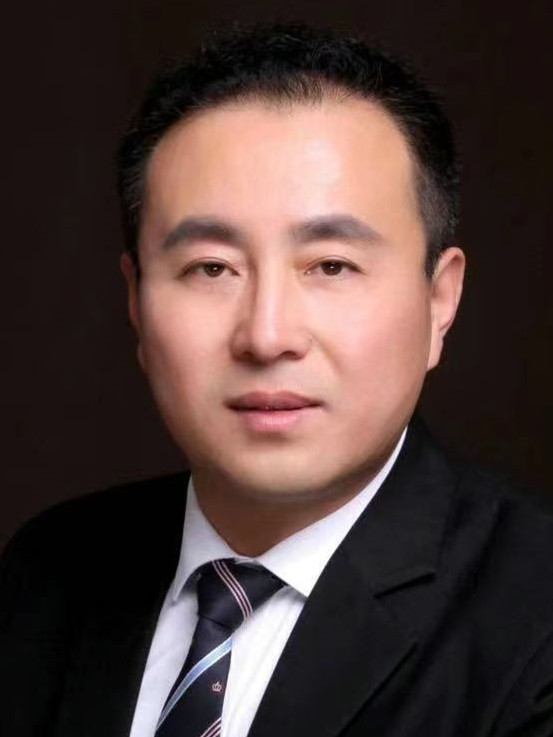 Guangjie Han is a professor, currently serving as the Dean of the School of IoT Engineering at Hohai University. He is an IEEE Fellow, IET/IEE Fellow, and AAIA Fellow. His main research interests include smart oceans, industrial IoT, artificial intelligence, networks, and security. In recent years, he has published more than 350 high-level SCI journal papers, including over 110 papers in the IEEE/ACM Trans. series, in international journals such as IEEE JSAC, IEEE TMC, IEEE TPDS, and IEEE TCC. His publications have been cited over 14500 times on Google Scholar, with an H-index of 63. He has authored three monographs and translated one book. He has led more than 30 provincial and ministerial-level research projects, including national key R&D programs and national natural science foundation key projects. He has been granted 130 national invention patents and 6 PCT international authorized patents. He has received numerous awards, including the second prize of the China Business Federation Science and Technology Award, the third prize of the Jiangsu Provincial Science and Technology Award, the second prize of the Liaoning Provincial Science and Technology Progress Award, and the Best Paper Award of the IEEE Systems Journal in 2020. For four consecutive years (2019-2022), he has been listed as one of the top 2% of scientists globally, as well as for the Chinese Highly Cited Researchers list for three consecutive years (2020-2022). Currently, he serves as an associate editor for more than ten international journals, including IEEE TII, IEEE TCCN, and IEEE Systems. He has been awarded the "333 High-level Talents in Jiangsu Province" (second level), the "Outstanding Contribution Young and Middle-aged Experts in Jiangsu Province," the "Minjiang Scholar Lecture Professor," and the "May 1st Labor Medal" of Changzhou City.
Title:
Multi-Dimensional Dynamic Trust Management Mechanism in Underwater Acoustic Sensor Networks
The underwater acoustic sensor network (UASN) is the core module to realize the "smart ocean". At present, the UASN has not yet fully played its role in the complex water environment. The fundamental reason lies in the lack of effective methods to ensure network security and reliable data transmission. This report mainly introduces the team's research work on the trust management mechanism of UASNs. The main research contents include: 1) Intrusion detection algorithm based on energy consumption prediction model; 2) Multi-dimensional trust calculation algorithm based on fuzzy theory; 3) Trust evaluation algorithm based on cloud theory; 4) Trust cloud migration mechanism based on AUV; 5) Trust update mechanism based on reinforcement learning; 6) Anomaly-resilient trust model based on isolation forest. The research results have important theoretical value and practical significance for exploring the security technology and application of UASNs.