Prof. Yaochu Jin | University of Surrey, UK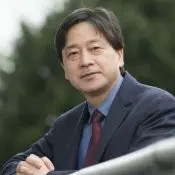 Yaochu Jin is a Distinguished Chair and Professor in Computational Intelligence, Co-Coordinator of the Centre for Mathematical and Computational Biology (CMCB), Department of Computer Science, University of Surrey. He was a Finland Distinguished Professor (2015-17) with the Multi-objective Optimization Group, Faculty of Information Technology, University of Jyvaskyla, Finland, and a Changjiang Distinguished Visiting Professor (2015-17), State Key Laboratory of Synthetical Automation of Process Industry, Northeastern University, China.
He is the Editor-in-Chief of the IEEE Transactions on Cognitive and Developmental Systems and Co-Editor-in-Chief of Complex & Intelligent Systems (Springer). I was an elected AdCom member (2012-2013), Vice President for Technical Activities (2014-2015), and an IEEE Distinguished Lecturer (2013-2015, 2017-2019) of the IEEE Computational Intelligence Society. He was elevated to an IEEE Fellow for contributions to evolutionary optimization.
He obtained the BSc, MSc and PhD degrees from Zhejiang University, Hangzhou, China and the Dr.-Ing. from Ruhr-University Bochum, Germany. Before joining Surrey in 2010, He was a Principal Scientist with Honda Research Institute Europe, Germany. He did postdoctoral research with the Industrial Engineering Department, Rutgers, the State University of New Jersey, USA from 1998 to 1999. He was an Assistant and Associate Professor with the Electrical Engineering Department, Zhejiang University, Hangzhou, China from 1992 to 1996.
He is an Associate Editor of the IEEE Transactions on Evolutionary Computation, IEEE Transactions on Cybernetics, IEEE Transactions on Nanobioscience, Soft Computing (Springer), and BioSystems (Elsevier). He is also an Editorial Board Member of the Evolutionary Computation Journal (MIT Press) and Natural Computing (Springer). He is a past Associate Editor of the IEEE Transactions on Neural Networks and Learning Systems, IEEE Transactions on Systems, Man and Cybernetics, Part C: Applications and Reviews, and the IEEE Transactions on Control Systems Technology, IEEE Transactions on Autonomous Mental Development, and IEEE Computational Intelligence Magazine.
He is a Member of EPSRC Peer Review College and EPSRC ICT Responsive Mode Panel, a Panel Member of EC FP7 FET/HBP grants, a Panel Review Member of Academy of Finland and a Reviewer of VQR (Research Assessment), Italy.
He is the General Co-Chair of the 2016 IEEE Symposium Series on Computational Intelligence (SSCI 2016), Founding General Co-Chair of the IEEE Symposium on Computational Intelligence in Big Data, IEEE Symposium on Computational Intelligence in Multi-Criterion Decision-Making (IEEE MCDM), IEEE Symposium on Computational Intelligence in Dynamic and Uncertain Environments (IEEE CIDUE). He was General Chair of 2012IEEE Symposium on Computational Intelligence in Bioinformatics and Computational Biology (IEEE CIBCB 2012) and Program Chair of 2013 IEEE Congress on Evolutionary Computation.
Prof. Anand Nayyar | Duy Tan University, Viet Nam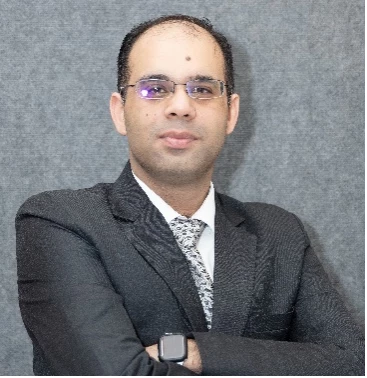 Dr. Anand Nayyar received Ph.D (Computer Science) from Desh Bhagat University in 2017 in the area of Wireless Sensor Networks, Swarm Intelligence and Network Simulation. He is currently working in School of Computer Science-Duy Tan University, Da Nang, Vietnam as Assistant Professor, Scientist, Vice-Chairman (Research) and Director- IoT and Intelligent Systems Lab. A Certified Professional with 100+ Professional certificates from CISCO, Microsoft, Amazon, EC-Council, Oracle, Google, Beingcert, EXIN, GAQM, Cyberoam and many more. Published more than 140+ Research Papers in various High-Quality ISI-SCI/SCIE/SSCI Impact Factor Journals cum Scopus/ESCI indexed Journals, 70+ Papers in International Conferences indexed with Springer, IEEE Xplore and ACM Digital Library, 40+ Book Chapters in various SCOPUS, WEB OF SCIENCE Indexed Books with Springer, CRC Press, Wiley, IET, Elsevier with Citations: 6500+, H-Index: 41 and I-Index: 150. Member of more than 60+ Associations as Senior and Life Member including IEEE, ACM. He has authored/co-authored cum Edited 40+ Books of Computer Science. Associated with more than 500+ International Conferences as Programme Committee/Chair/Advisory Board/Review Board member. He has 18 Australian Patents, 3 German Patents , 1 Japanese Patent, 11 Indian Design cum Utility Patents, 3 Indian Copyrights and 2 Canadian Copyrights to his credit in the area of Wireless Communications, Artificial Intelligence, Cloud Computing, IoT and Image Processing. Awarded 38+ Awards for Teaching and Research—Young Scientist, Best Scientist, Young Researcher Award, Outstanding Researcher Award, Excellence in Teaching and many more. He is listed in Top 2% Scientists as per Stanford University (2020, 2021). He is acting as Associate Editor for Wireless Networks (Springer), Computer Communications (Elsevier), International Journal of Sensor Networks (IJSNET) (Inderscience), Frontiers in Computer Science, PeerJ Computer Science, Human Centric Computing and Information Sciences (HCIS), IET-Quantum Communications, IET Wireless Sensor Systems, IET Networks, IJDST, IJISP, IJCINI, IJGC. He is acting as Editor-in-Chief of IGI-Global, USA Journal titled "International Journal of Smart Vehicles and Smart Transportation (IJSVST)". He has reviewed more than 1800+ Articles for diverse Web of Science and Scopus Indexed Journals. He is currently researching in the area of Wireless Sensor Networks, Internet of Things, Swarm Intelligence, Cloud Computing, Artificial Intelligence, Drones, Blockchain, Cyber Security, Network Simulation, Big Data and Wireless Communications.